These Are The BEST Healthy, Vegan Cookies!
Looking for healthy, kid-friendly, delicious vegan cookies? Look no further!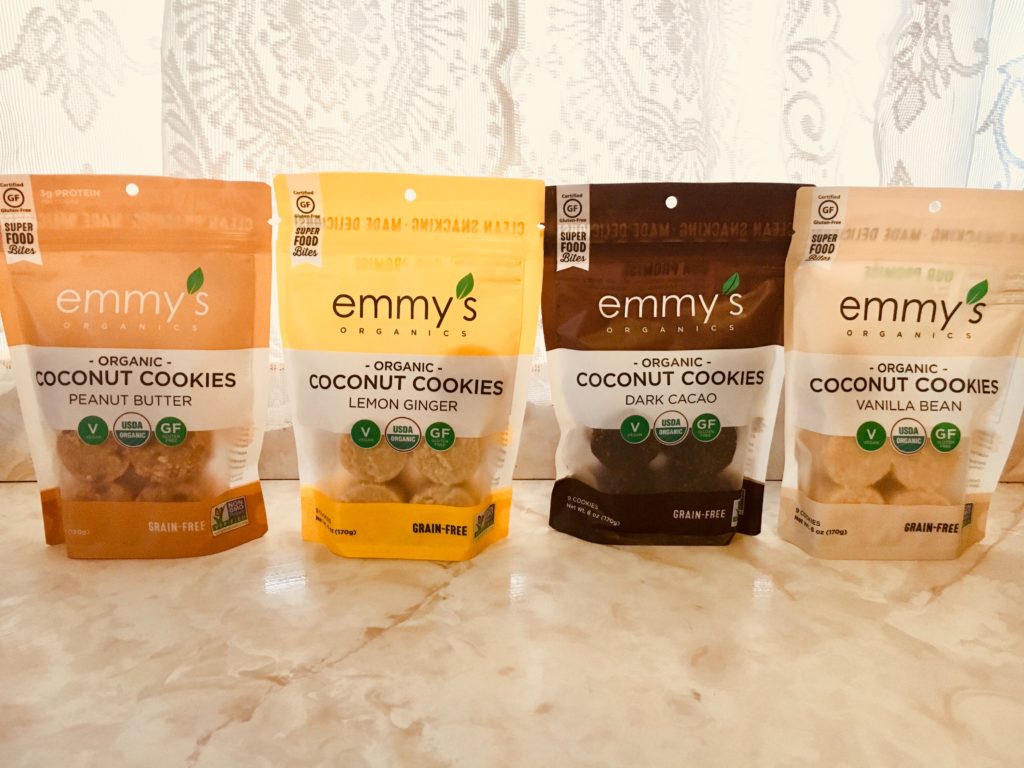 Who doesn't have a sweet tooth? It's a rare person who has no craving for sweet treats. But treats are often synonymous with unhealthy choices.
Thankfully, there are healthier options!
A homegrown company out of Ithaca, New York has created simple, healthy vegan cookies.
Emmy's Organics was started by a young couple in 2009.
Creators Ian and Samantha began experimenting with healthy recipes in attempts to heal Ian's digestive problems. They started out in Ian's mom's kitchen, then moved on to selling their goods at local farmers' markets.
Related: Veganism – An Effective Weapon Against Diabetes
Their coconut-based cookies were a hit! Soon, the small, home-based company took their products to regional stores, where they found continued success.
Made with clean, vegan ingredients including coconut flakes, agave, vanilla, coconut oil, and almond flour – these cookies pack a nutritional punch, and they taste great. They are sweet, but not too sweet, with pure flavors like chocolate chip, peanut butter, vanilla bean, dark cacao, raspberry, and lemon ginger. The cookies are soft and chewy, with a fresh, flavorful taste.
Emmy's Organics sources non-GMO, organic ingredients for their products.
Founder Samantha has travelled to meet with their coconut suppliers to learn more about the process. The company uses recyclable, reusable, plant-based or recycled packaging materials, and soy-based inks. Products are made in a wind- and solar-powered building. Emmy's Organics also has B Corp Certification, an option for for-profit companies which "meet rigorous standards of social and environmental performance, accountability, and transparency."
The best part?
These delicious cookies are now available at thousands of retailers worldwide – including popular stores like Target and Starbucks. Use the store locator to find some near you!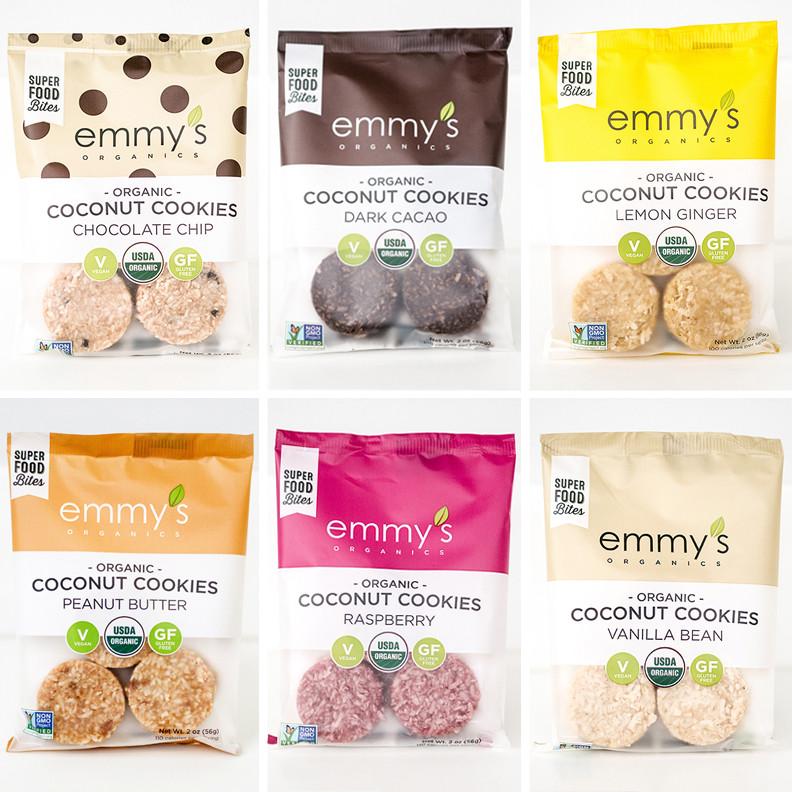 Image credit: Emmy's Organics